Where Great Craft Beer is Made
At the Brewery & Taproom, we set out to create a comfortable gathering place like an old public house. A place where people come and meet, discuss the days events, catch a game on TV, and enjoy a fresh glass of craft beer brewed right here. Or try a tasty glass of NW hard cider or a delightful glass of WA wine. To make the Taproom even more enjoyable, we've provided several tasty small plates and snacks to enjoy, plus soft drinks, free WiFi, local sports on TV, pinball games, upstairs mezzanine for groups, outdoor patio seating, and occasional local live music on special occasions. Ever changing mandated Covid-19 restrictions may effect what we are able to safely offer at any given time. 
Our Microbrewery License allows minors on the premises if they are accompanied by an adult. So we have a "well-behaved dogs and children allowed" rule. Adults must watch their children at all times. Service dogs and other friendly dogs are also  welcome, and are requested to be kept on a leash, on the floor, and with their masters at all times.
If you want more that our tasty small plates and snacks, we have several options for you: bring in your own meal, order from a to-go restaurant, get pizza delivered or pick it up from across the street, visit Sweet Dahlia Bakery next door, or try a mobile food vendor set up near the Taproom when available.  Check our list of vendors.
Taproom Summary

Our beer is brewed right here, a collocated brewery and taproom
Craft beer, cider, wine, and soft drinks
Tasty local small plates and snacks
Family friendly, all ages
Dog friendly, on a leash and on the floor
Pinball and video games upstairs
To go keg and tap rentals
To go 64oz growlers, 32oz crowler cans, and 16oz cans (4-packs and cases)
Upstairs mezzanine rentals for larger groups when not too busy
Coppertop Park has a central green space, brewery, winery, distillery, coffee roaster, climbing gym, bakery, pizzeria, and choclatier. Only 2 miles from the BI ferry terminal.
Come for the Beer, Stay for the Day
Want to do more on the island? Visit both of our locations at Coppertop Park and Downtown Winslow. Plus here are some more options for you: walk around downtown Winslow, eat at one of the many great restaurants, stroll through art galleries or museums, hike along one of the many forest trails, bike along the island's casual country roads, relax at one of the many beach and forest parks, walk through the beautiful Bloedel Reserve, and enjoy one of the many tasting rooms. Here at Coppertop Park, we happily count Fletcher Bay Winery, Storyville Coffee, Insight Climbing & Movement (former Island Rock Gym), and Bainbridge Organic Distillers as next door neighbors. So why not make a full day of it?
Plan Your Own Peninsula Craft Brewery Tour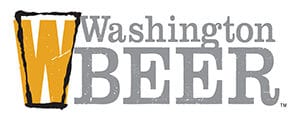 We have great award-winning craft beer right here at Bainbridge Brewing. But if you are a beer geek like us, and have some extra time after visiting our Taproom, make it a day or a weekend and explore some of the other craft breweries right here in the Kitsap, Key and Olympic peninsulas. There are 25 or so craft breweries scattered around our beautiful part of the state. Feel free to ask our Beer Servers for suggestions. To make this fun task even easier, you can also go to WA Beer http://washingtonbeer.com/breweries/ and plan your own route using "My Brewery Tour" in the "Peninsula" region of our state. Please Drink Responsibly and tag your Designated Driver for the day.