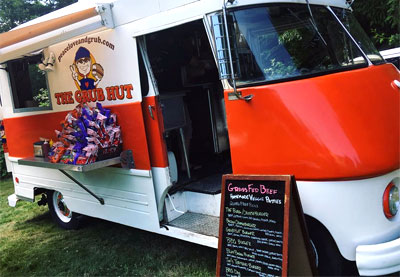 The Grub Hut (Many Tuesdays & Wednesdays)
Peace, Love and Grub! Get in line, its delicious. Great menu of hamburgers, veggie hamburgers, hot dogs and tasty side dishes. View the current menu.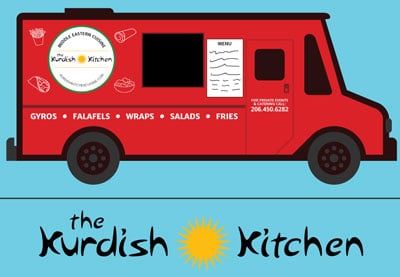 Kurdish Kitchen (Many Thursdays, Fridays & Sundays)
Middle Eastern Cuisine at its best. A very tasty menu of Gyros, Falafel, Salads, Hummus and many side options.  They are new to the island and already have a huge following.  View the Menu.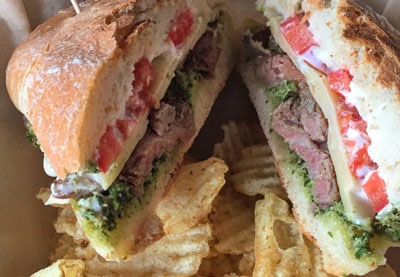 Grilled Bri (Contact for Special Occasion Catering)
A favorite of many, Brianna Frease started Grilled Bri and brings some very unique food options to the Taproom. Get grilled quesadillas, pork carnitas, tacos, nachos, and carne asada. Always fresh, always hot, and always delicious.  View the menu.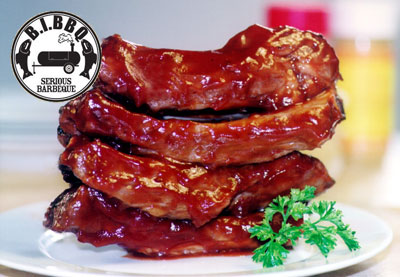 Originally a great BBQ restaurant on the island Chef Epstein is now busy catering on the island, and is famous for his great BBQ and now wraps.  Greg visits the Taproom several times a year and people can't wait. Get sliders, spicy wings, nachos, BBQ sandwiches, and more. View the Menu.